I made another DVF Julian a few weeks ago and already wore it to work, I was making this pattern for a friend of mine and while I had it out decided to cut one for myself. This fabric is a rayon/lycra print from Emma One Sock, my favorite fabric dealer, er, I mean supplier. :-)


Rayon/lycra 'leafy stalks' print in blue, black, and brown on cream
For this fabric I chose to finish the edges by serging 1/4" clear elastic to the neckline and front edges in one pass, then turning to the inside and topstitching. I use a special elasticator foot for my serger, which helps guide the elastic exactly on the seamline and has a tension screw to set how much I want the elastic stretched while it's being serged. Around the neckline I want enough stretch so the fabric puckers a bit when laying flat, when worn wrapped and tied it flattens out and prevents any gaping. When I get to the front edges of the skirt, I undo the tension on the elastic so it doesn't pucker.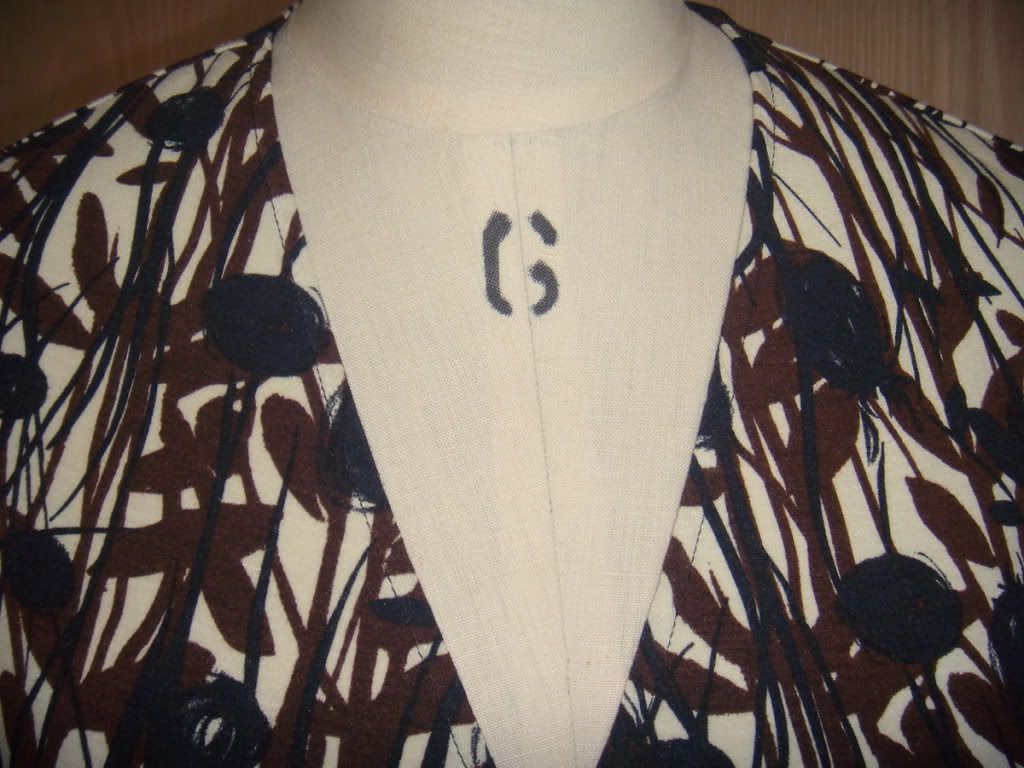 The serged elastic provides a nice edge for turning under, it's super easy to get a 1/4" fold.
The dress I made for my friend is the same pattern, but I added some fun details: fake pockets, shoulder tabs, and buttons. Look
familiar
? She liked it so much I found some poly/rayon/lycra doubleknit that would look similar to the wool. She chose silver-tone metal buttons for hers.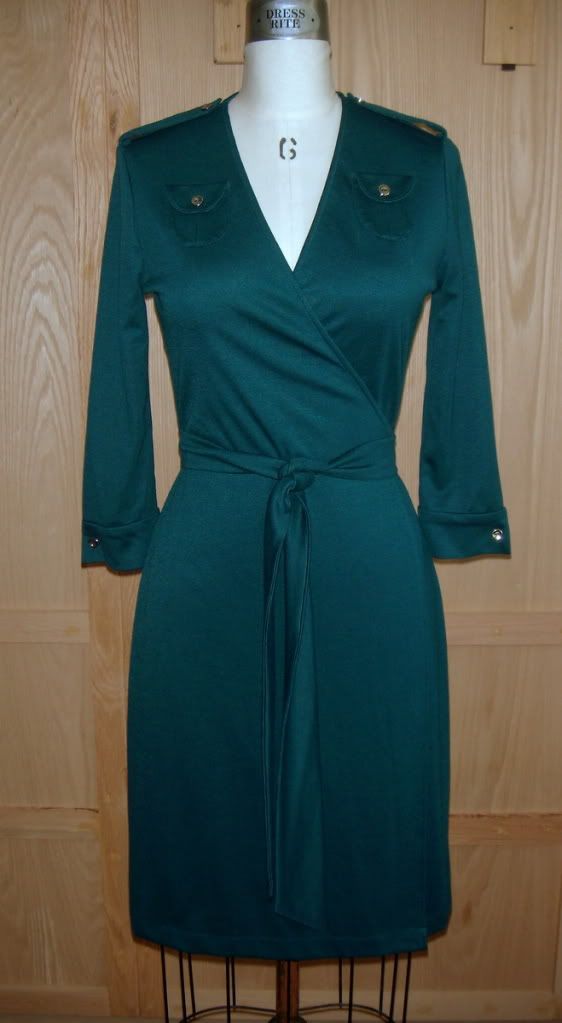 For this fabric, I chose to use double fold binding, as far as I can tell it's exactly what DVF uses to finish the edges of her dresses. It's the same thing as bias binding, except it's done with a clean finish double fold
binder
for an industrial machine, and you don't preform the fabric. The binder I have takes a 1" strip of fabric, and forms a 1/4" binding. It's designed for light-medium weight fabrics, so when this doubleknit passes through it stretches it a bit, which accomplishes the same thing as stretching the elastic. I use crossgrain strips of fabric, and on the first pass bind the raw edge. Then I turn the whole thing, so the binding is completely on the inside, and topstitch. This edge is very stable and durable.
Industrial binder, it wraps a strip of fabric around a raw edge, making a clean finish.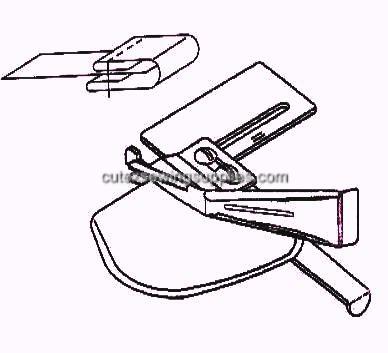 Lying flat, the front also looks slightly puckered, which is a good thing.
This binding also provides a nice edge for turning under, and I usually topstitch from the inside to make sure I'm catching the binding. Make sure your stitch looks nice from the wrong side though, you may have to loosen up the top tension to be sure the thread is pulled into the fabric.