I'm getting a little behind on posting finished projects, my sewing space has officially moved out of the kitchen and into the spare bedroom. The ability to leave my mess untouched during the week when I'm away has improved my ability to jump right back in again on the weekend, leaving less time for blogging! I have a long table now with my sewing machine and serger, the iron/board right next to that, and my dear husband has a cutting table in the works for me. I think he really just wants exclusive use of the dining table for food-related purposes. Either way, yay for dedicated sewing infrastructure!

I bought some of this silk charmeuse a few weeks ago without a pattern in mind, but when I saw this J.Crew halter top I knew I had to knock it off. I used this kwik sew pattern as a quick jumping-off point, and one muslin later it was ready. I already want more of these, and potentially a dress length too.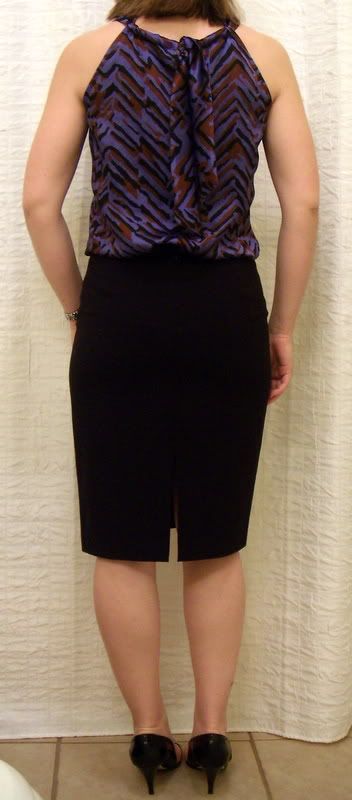 It's a halter style with a pleated front and a keyhole back, long ties form the straps and knot/tie in the back. You can adjust the neckline with the ties, or place the knot to the side if you want. Used french seams for the side seams, and self-fabric narrow bias binding turned to the inside for the armholes. The neckline is just turned and stitched down to form a casing for the tie. I made this one kind of long for tucking into low rise pants and jeans, but it would work in a shorter length untucked or much longer for a dress even.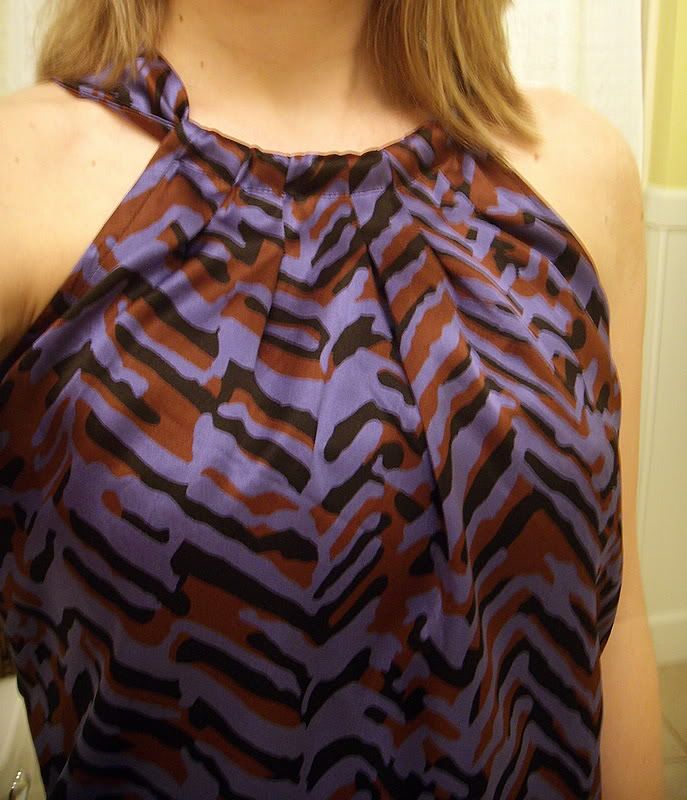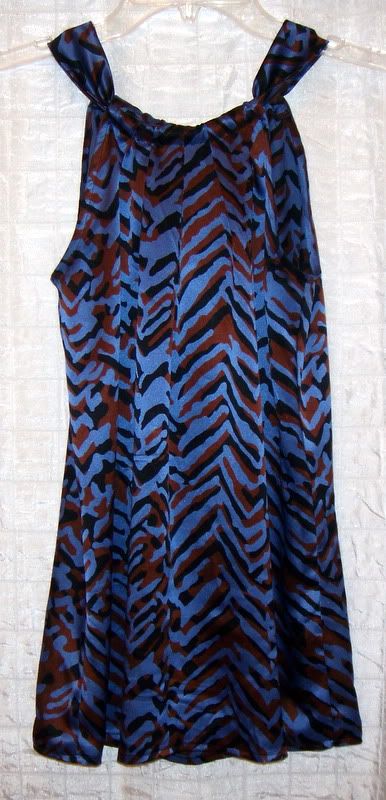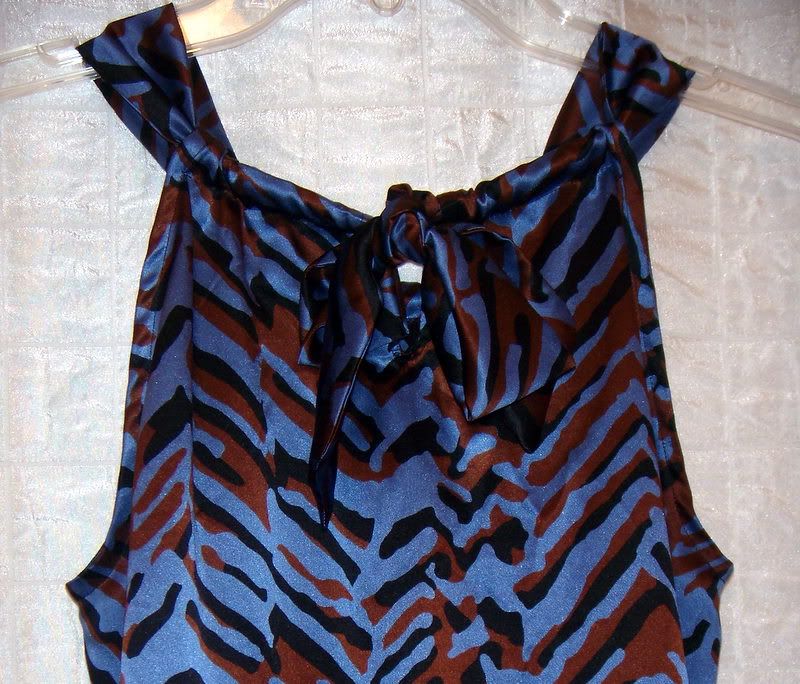 I'm thinking of making one of these in a dress length from that Milly silk I found at Hancock's! What do you think?