I just barely finished the dress in time to wear to the wedding last night, I had to do a quickie hem that needs to be redone but it was wearable. I am really pleased with the way the dress came out. Because of the construction order I used I couldn't try it on until it was almost finished, so I was putting a lot of faith in my muslins. They were worth the effort, there's not much I would even consider tweaking.


Right before running out the door!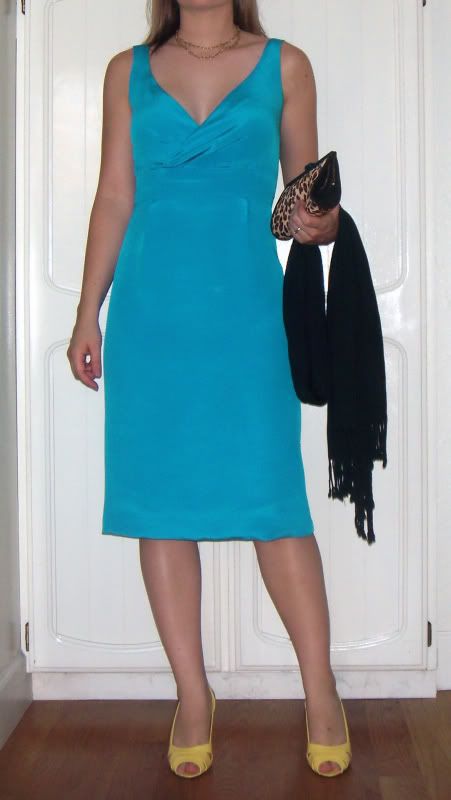 After, sweating in 90+degree heat outside sure did press in some wrinkles.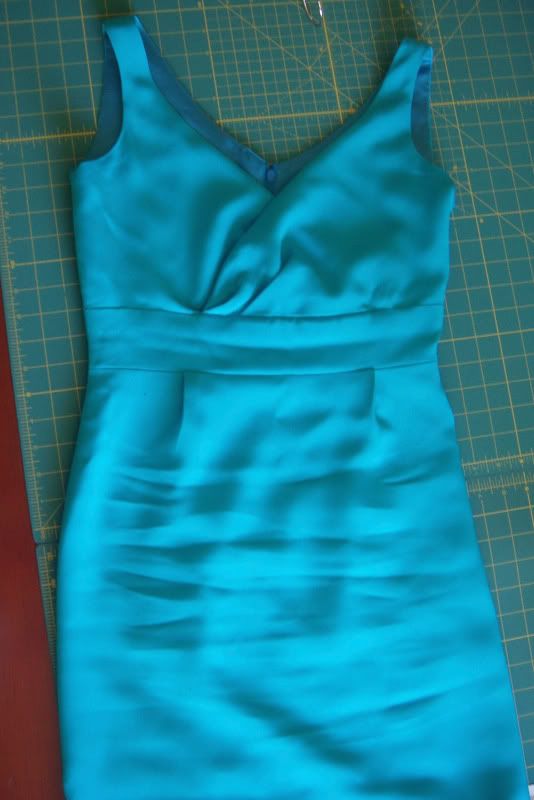 Silk charmeuse lining, understitched by machine along the neckline, and hand fell-stitched around the armholes
Zipper inserted, lining attached all by machine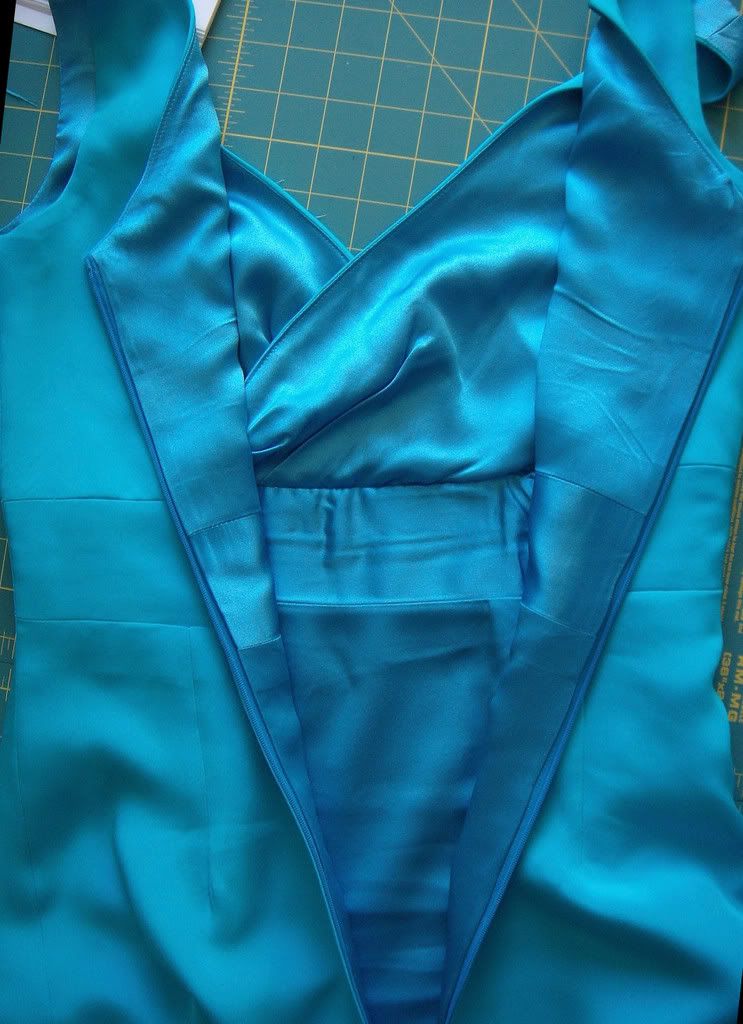 I am quite proud of my efforts in many of the components of the dress, not the least of which was working with the silk 4-ply crepe. It is truly beautiful but very demanding. I basted the underlining to the fabric while thread tracing all the seamlines, and did a fair amount of hand-basting during the construction, even with a walking foot it was shifty. It shows pin and needle holes so you have to pin carefully and use fine needles, glazes easily with the iron, suffers from pressing show through even with underlining, snags easily, and dulls needles. I went through 3 Microtex 70 sharps, yikes!

But the fit is as good as I've ever done, the 3 layers of slippery, shifty fabric lay perfectly together, my zipper looks fantastic (well a personal best anyways), the neckline and armholes hug my body exactly as they should, and most importantly I feel like a princess when I put it on. Do you all have something in your closet that makes you feel that way? I hope so.

I need to take more pictures of it on and finish the hem properly, but that will have to wait until it comes back from the cleaners. There's some faint water spots from the wedding that I don't want to risk pressing in with my iron, *sob sob sob*. They will come out, right??