Well guess what, I have another wedding to go to this weekend. And I am embarrassed to say this dress has hung in my closet, dirty, since the wedding we went to last summer. With a crappy hem (the fabric, lining, and underlining were all double-folded up together, yikes!) and not quite perfect darts in the back. I meant to fix it so I could take it to the cleaners, but it just never happened.

Anyways, I pulled it out over the weekend and extended the darts in back, they stopped too high and there was a bubble right above the full part of my butt. I guess my ass hangs lower than I thought. Then I chopped a couple inches off the bottom, it was too long the first time, and hemmed it properly. I handstitched the fabric to the underlining, and used my rolled hem foot for the charmeuse lining. I slipstitched the lining down at the back vent and that was it.



It still fits! I think I've lost a few pounds from last summer but I'm happy with it.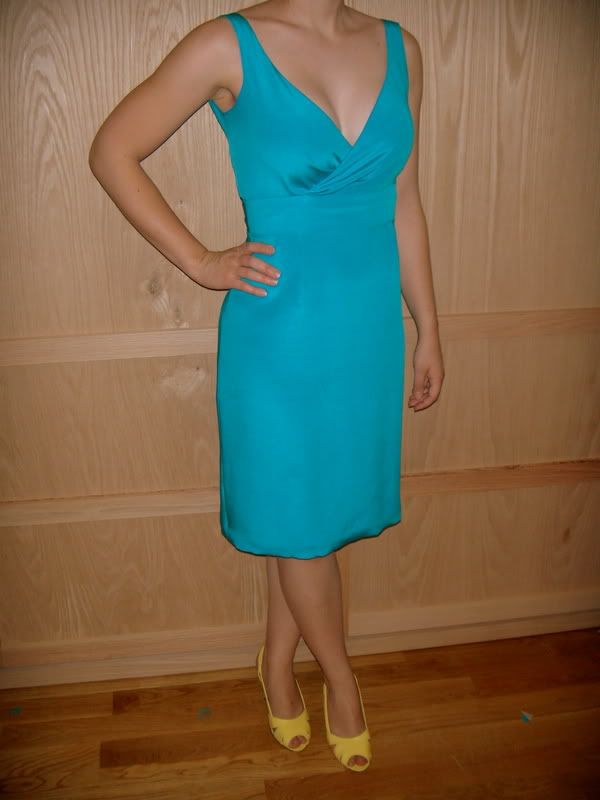 The hem could do with a professional pressing, and you can't really see it but I hope those water spots on the skirt come out at the cleaners! Cross your fingers.
Darts are much better now. I'll need a smoother bra but overall the fit in the back is really nice.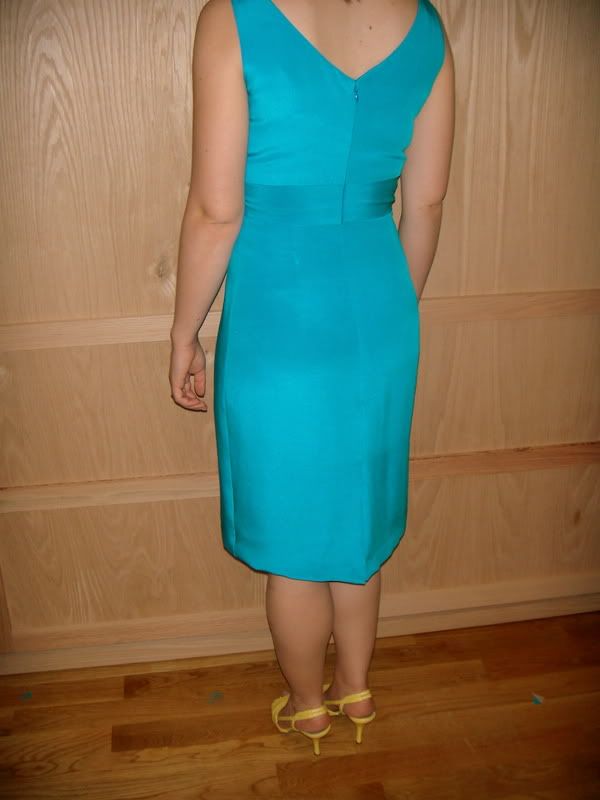 *****************
Thank you all for the very nice comments about my last wrap dress! Several of you mentioned taking a horizontal dart out of the lower back that would be hidden by the belt, and that's a great idea that I may do. But right now it's July and I'm afraid that wool dress will sit in my closet until I need to pull it out again. :-)